95 points Halliday Wine Companion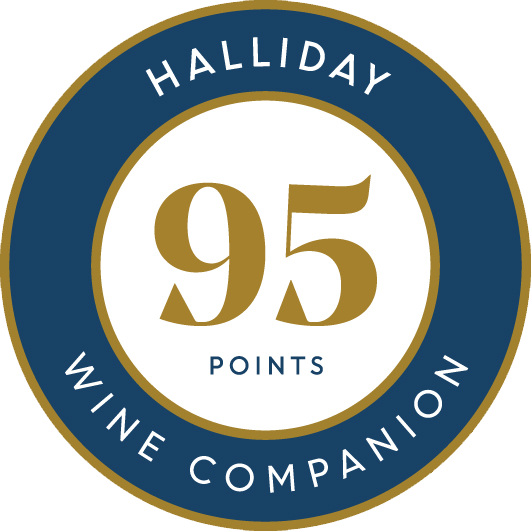 Minimum order of 1 case or 6 bottles (Mixed or straight)
A beautifully layered, complex and fragrant expression of Pinot Noir from historic vineyards in the Yarra Valley. Our winemaking guilty pleasure.
Mea Culpa is an admission of guilt, an unapologetic acknowledgment that we should have known better. While we generally steer well clear of the navel gazing snobbery of the wine world, with Mea Culpa we give over to passion, take exceptional parcels of fruit and indulge in winemaking debauchery to create a uniquely expressive wine. This is not a wine that claims perfection, but a wine that delivers an expression of site, vintage and winemaking character. If indulging in your passion is a crime, then we are guilty as charged.
Tasting Notes
Mea Culpa is a uniquely expressive wine born from exceptional fruit and winemaking debauchery. With wafts of blood-red roses, wild blackberry, and blueberries, accompanied by hints of cardamom, cinnamon, and cranberry, its mesmerizing garnet and ruby hues capture attention. Gliding across the palate like a Hitchcock movie, it exudes red fruit richness, subtle white truffle notes, and fine silky tannins. This wickedly complex Pinot strikes a fine balance between elegance and intensity, showcasing impressive structure and power. Pair it with roasted duck breast, chargrilled steak, wild mushroom risotto, or grilled salmon to elevate your dining experience to extraordinary heights. Indulge in this guilty pleasure and revel in the indulgence of your passion.
Food Pairings
This seductive libation calls for the union of perfectly seared duck breast topped black cherry reduction, and a dark chocolate lava cake for dessert.
95 points

1x Gold

1x Bronze
Awards
2021 Royal Adelaide Wine Show
Gold Medal
2021 Rutherglen Wine Show
Bronze Medal
Notes
95 Points

James Halliday

•

17/01/2022

Light, clear reddish crimson; there's a wholly admirable delicacy of touch by the winemaking team. Hand picked, hand plunged, and matured 9 months in French oak. Red cherry and a hint of rhubarb are painted on a fine mosaic of tannins.
The winemaking process involved a 2-day cold soak with 10% whole bunch fermented in five-tonne open top fermenters. Both natural and cultured yeast were used. The wine matured for nine months in French oak, with 20% in new (Taransaud and Boute barriques) and 80% in older French oak. It was bottled in April 2021 without any fining or filtration. Vegan-friendly.
| | |
| --- | --- |
| Vineyard Region | Yarra Valley |
| Wine Analysis | Alc/Vol: 12.5% |
| Colour | Mesmerizing hue of garnet and ruby. |
| Aroma | Blood-red roses, wild blackberry and blueberries with hints of cardamom, cinnamon and cranberry. |
| Palate | It glides across the palate with the nuance and intrigue of a Hitchcock movie. Oozing red fruit richness supported by light, white truffle notes and fine silky tannins. It's a wickedly complex Pinot that treads the fine balance between elegance and intensity with a dangerous ease. |
| Peak Drinking | Peak drinking 2028 |
| Growing Conditions | Pinot Noir grapes from Coldstream and Upper Yarra, clones MV6, 777. The 2020 vintage saw cool and wet conditions through the flowering phase leading to small compact grape clusters. Post Christmas the weather warmed up promoting strong red berry fruit development. The yields stayed low which provided impressive structure and power. |